The April 16, 2022 Farmville Wine Festival enables Prince Edward County Meals on Wheels to continue to provide nutritious meals to Prince Edward seniors. Grab your lawn chairs and sunscreen and come on out to scenic Riverside Park.
Featuring
music from The Castaways, an award winning premiere beach music band out of N.C.
8-12 wineries with a variety of tasty Virginia wines
numerous regional vendors selling everything from clothing, soaps, dog treats and wine accessories.
food vendors from American, Greek and festival cuisine to BBQ and desserts.
raffle drawings throughout the day for everything from restaurant coupons to items donated by our vendors. (You need not be present to win.)
silent auction baskets at the entrance that may include time at the spa or even hotel accommodations. (You need not be present to win.)
It's a beachin' good time for a great cause. Rain or shine. No smoking or pets please. We look forward to seeing you there and thank you in advance for your support!
Wineries
American Way Country Wines
Bright Meadows Farm
Byrd Cellars
Devault Family Vineyards                              Rebec Vineyards, Inc
Food
Bistro Brothers BBQ
Heavenly Concessions
Make Me A Plate, LLC
Vendors
Amethyst Cauldron
Four Sisters Vintage Necktie Gifts
Leaf Filter Gutter Protection
Goats R Us                                              Two Stray Cats & a Hotdog Farmette         Tammy Gartrell -Neora                                 Linda Jennings-Paparazzi           Christain's Creations-Boutique             Carolyn Palmertree-Avon                       Briggs-Color Street                                   AJ Richards-Grilling SaucesMedicsl Reserve Corp-Medical & Health Booth         Angel Bolton-Fiora's 
Vendors
Amethyst Cauldron
Four Sisters Vintage Necktie Gifts
JES Operations (Appomattox)
The Great Escape Spalon                  Jennifer Kantow (Melted Bottle Art)
Linda Noble (Wire Gem Trees)
Leaf Filter Gutter Protection
Richmond Window – Renewal by Anderson
Fran Willis Photography
Hempworx
Goats R Us
Meals on Wheels – Who Are We?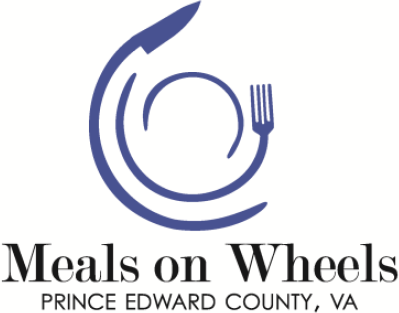 Meals on Wheels Prince Edward County is a non-profit community organization with an amazing group of volunteers that provides hot, nutritious meals every weekday. The funding we receive from sponsors and donors helps subsidize client meals as most clients are unable to pay full price for their meals and many get them for free.
We receive no state or federal funding and rely completely on our community and the support of awesome people like you. We wouldn't be able to do the work we do without you.
   Board Members
Frank Lacey-Director                                             David Pelland– President                               Maurice Maxwell-Vice-President
Robert Webber – Treasurer
Cheryl Gibson– Secretary
Farmville Wine Festival Coordinator
Darrell Person                                                      Patsy Pelland
Jeff Smith
Chris Prengaman                                                     Janet Stoner